Useful information / How to set up Teamspeak 3 overlay plugin
IMPORTANT The following information is obsolete. New version of Teamspeak overlays (and plugins) were released in 2019. More information can be found here.
Teamspeak 3 overlay requires connection with Teamspeak 3 client to get information about users and their actions. This connection can be established with a special plugin, available in PlayClaw. Manual installation of this plugin is very easy. Take a look to this short tutorial or read following text.
Open a folder where installed PlayClaw is located, then Tools subfolder. Here you will see our Teamspeak 3 plugin package file: playclaw6_overlay.ts3_plugin.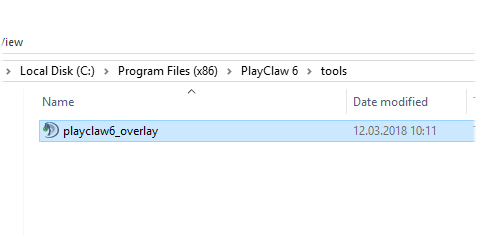 Double click on this file to start Teamspeak 3 addons installation utility.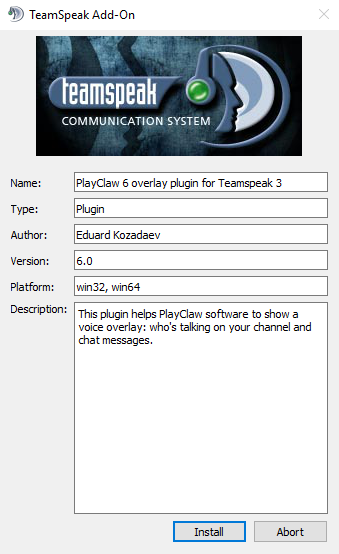 Just click on Install button and plugin will be copied to appropriate folder and Teamspeak 3 client will know this information on the next start. Utility will warn you that you should trust the source of plugins. Make sure you've got this package from our web site.

You will be asked to enable the installed plugin and to restart Teamspeak 3 client.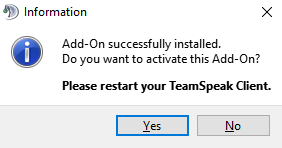 You may check that PlayClaw 6 plugin is loaded by Teamspeak 3 client and enabled. If everything is good, then you will see that "connection error" text is disappeared in Teamspeak 3 overlay.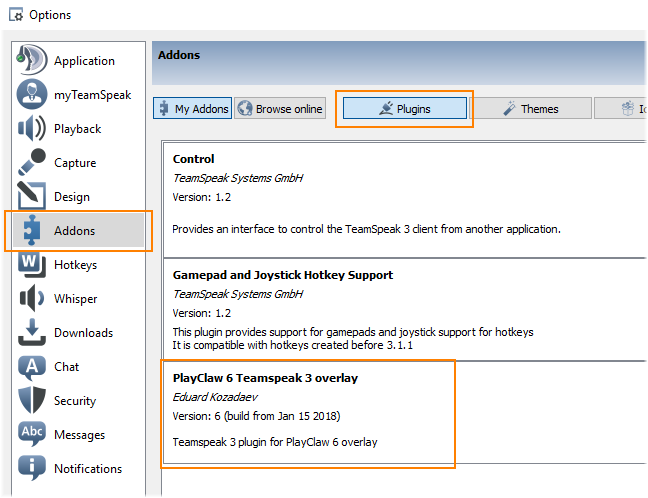 That's all. Configure the overlay as you wish and go to fight ;)